Fish stock in breached Grand Western Canal now 'flourishing'
11 May 2013

From the section

Devon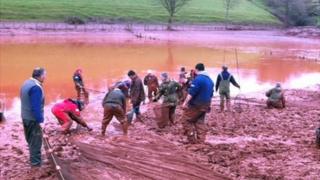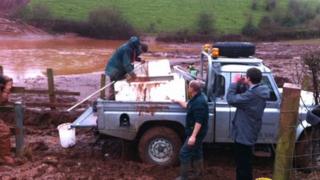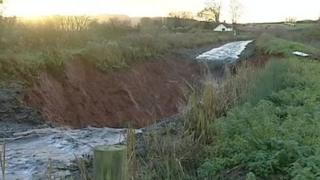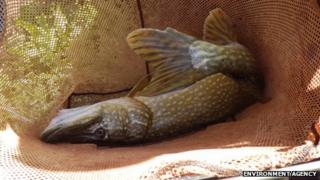 A canal that suffered a "catastrophic" breach which resulted in the deaths of hundreds of fish is now "flourishing" following a mass restock.
Species including pike, perch and bream died when part of Devon's Grand Western Canal collapsed in November.
About 3,000 fish were released into the canal at Halberton by the Environment Agency in January.
The agency said the fish were thriving and had returned to numbers present before the breach.
Nick Maye, from agency, said from an ecological perspective he "couldn't have asked for a better result".
'Valuable fish rescued'
In November, thousands of fish were swept from the canal and into a field which then flooded.
About 25 people from the agency and Tiverton Angling Club were involved in rescuing more than 4,000 fish, which were then returned to the canal.
Mr Maye said: "We rescued some seriously large specimens which could never have been replaced, which included some very old fish such as pike weighing 20lb, and tench weighing up to 7lb.
"You can't buy them, they're very valuable."
He added that it was impossible to estimate how many fish died following the breach but it would have been hundreds.
In January, fish from a dedicated hatchery in Nottingham, which included tench, rudd and roach, were released into the canal.
Devon County Council, which owns the canal, installed two temporary dams to prevent further loss of water.
The authority plans to repair the breach at a cost of £3m.
It is unclear when work will begin but it is hoped it will be finished in time for next year's 200th anniversary of the opening of the canal,