South Hams dog mess enforcers could increase
2 May 2013

From the section

Devon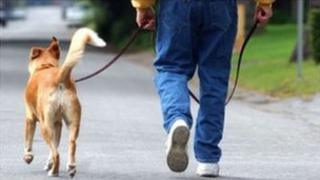 Park attendants and refuse collectors could be authorised to hand out £50 fixed penalty notices to dog owners not picking up mess.
South Hams District Council is asking local people for their views on introducing Dog Control Orders (DCO).
The orders allow the council to appoint council employees to enforce the law alongside its two dog wardens.
Between 2005 and 2011, there were 494 complaints about dog mess, but only 17 penalties handed out.
Helen Dobby, head of environmental services, said: "Part of the benefit of the legislation is that other bodies can be authorised to be enforcers.
"We could have officers from across the council so people in different roles could be authorised as enforcers, so that would give us greater capacity.
"But also town and parish councils for instance."
She added that the majority of dog owners in the South Hams were "quite responsible".
Other Devon district councils including Torridge and East Devon have already introduced DCOs.