Man jailed for homophobic face stamping attack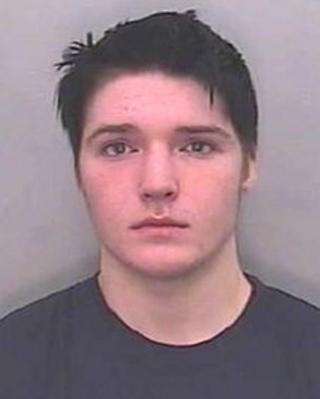 A 20-year-old man has been jailed for stamping on a stranger's face in a homophobic attack in Torquay.
Connor Pollard "punched his victim and jumped on his head" as he lay unconscious on the pavement outside the Castle Pub in Union Street.
Pollard, of Truro Avenue, Torquay, admitted causing actual bodily harm in the attack in September.
Exeter Crown Court jailed Pollard for 12 months in a young offenders' institution.
The victim, who was not gay, had been targeted for abuse by two women Pollard was drinking with.
'Vile and vicious'
When the innocent man told them that he was married and had children, he was attacked.
Judge Francis Gilbert, QC, said: "To stamp on someone's head is a vile and vicious thing to do. It can cause really serious harm or even death.
"A witness describes you jumping on his head with a lot of force when he was already covered in blood."
After the attack - which was caught on CCTV - the victim spent 36 hours in hospital and needed 12 stitches.
Mr David Charles, defending, said the assault was not motivated by homophobia and the taunts had been made by the two women and not by Pollard.
He said Pollard had no record of violence and the incident was "out of character".
Judge Gilbert told him that homophobic violence would "not be tolerated on the streets".