Torbay health staff trained to spot abuse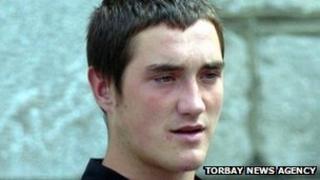 Torbay health workers are being trained to spot signs of girls who are vulnerable and possibly being abused.
It follows a serious case review which came after the jailing of 20-year-old Jake Ormerod in 2011 for sex offences.
Exeter Crown Court heard about 50 girls in Torbay, some as young as 11, were sexually abused by young men.
Torbay Council admitted there was a need for more awareness and health professionals were being trained to spot sexual exploitation.
Alcohol and drugs
This serious case review followed the completion of Operation Mansfield, a multi-agency operation led by Devon and Cornwall Police investigating sexual abuse and the exploitation of girls in the Torbay area.
The operation culminated in the conviction of Ormerod and the cautioning of another man for a number of sexual offences against several young girls.
The review by Torbay Safeguarding Children Board said: "There is no clear evidence that it was highly organised, or that the girls involved were being introduced into prostitution."
It said a "small group" of "relatively young" white men were abusing young girls after plying them with alcohol and drugs.
The review said health workers were too focused on preventing pregnancy and more must be done to identify and protect young girls seeking contraception from possible sexual abuse.
The review said: "Action that was taken was often focused on addressing the immediate presenting concerns such as offending behaviour, drugs and alcohol misuse and sexual activity, rather than identifying and addressing the underlying reasons why the young persons were presenting as they were.
"Their behaviour was often justified or excused as 'their choice' and as 'adolescent behaviour', and was not considered to be a reaction to longer term deeper issues or current abusive relationships."
Board chairman Bob Spencer said: "Our concern is what follows the advice on contraception.
"We would like to see an alternative to them just receiving sexual health advice.
"There needs to be some discussion about how they withdraw from that relationship if they want to."
Debbie Stark, director of public health for Torbay, said: "We would always encourage young people to talk to health professionals about their sexual health so that they have the appropriate contraception to prevent unwanted pregnancies.
"But there needs to be more awareness of their vulnerability to being exploited.
"And that's what we are building into the training and awareness of health professionals."