Plymouth bookies robber: IPCC refers death case to local force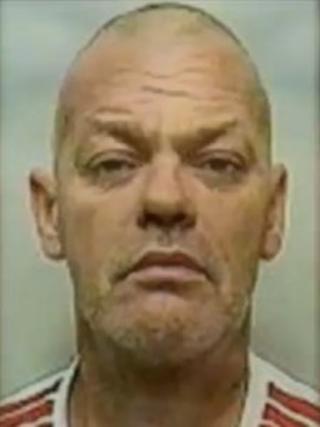 An investigation by the police watchdog into the death of a masked gunman who died attempting to rob a Plymouth betting shop has been concluded.
The Independent Police Complaints Commission (IPCC) has said inquiries should now "be subject to a local investigation" by police.
Alan Levers, 50, died after raiding Ladbrokes in Crownhill Road with a suspected imitation pistol on Friday.
Customers disarmed him and had held him on the floor until officers arrived.
In a statement released earlier, the IPCC said it had "decided that the death of Alan Levers in Plymouth can be investigated by police and it will be re-referred to us if necessary."
Mr Levers, from the Honicknowle area of Plymouth, was unconscious when police arrived and died minutes later.
'Acted bravely'
A statement on the force website read: "The IPCC has contacted Devon and Cornwall Police to say that having made an assessment, this matter should be subject to a local investigation."
A police spokesman confirmed this ended the IPCC's involvement, and that the force investigation into the circumstances of the incident would continue as normal.
The case was referred to the IPCC by Devon and Cornwall Police.
Mr Levers was pinned down by four customers before police arrived.
A Devon and Cornwall Police spokesman said: "We do not anticipate, at this time, any criminal proceedings being taken against those who detained the deceased.
"These key witnesses acted bravely under difficult circumstances and showed a disregard for their safety."