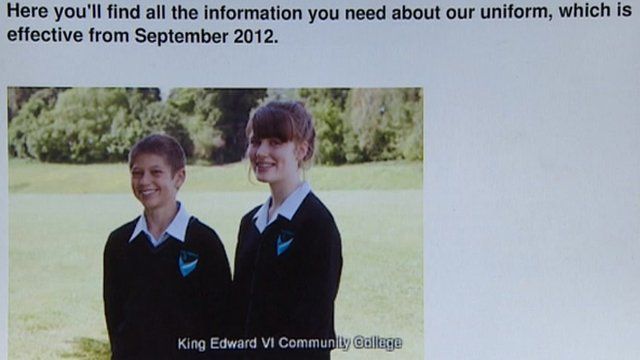 Totnes students fight new uniform rule
3 July 2012 Last updated at 15:45 BST
A Devon school's decision to introduce uniforms for pupils from September is being fought by parents and children.
Students at King Edward the Sixth Community College (KEVICC) in Totnes walked out of classes on Monday to demonstrate against the uniform.
They have said they intend to continue with "direct action" and many of their parents have also vowed to fight the plan.
The school said a consultation had found about two-thirds of the 2,000 respondents were in favour of uniforms.
Chris Lyddon reports.