London 2012: Olympics 'wasted opportunity' for Devon business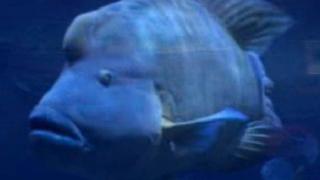 "Harsh" restrictions are preventing some Devon businesses benefiting from the Olympics, it has been claimed.
Tim Jones, from the Devon and Cornwall Business Council, said smaller firms were being "frozen out of the process".
They should be able to benefit from the "spin-off" by linking products and services to the Olympics, he said.
But Olympics organiser Locog said while it tried to take a "pragmatic" approach, it had to protect the branding and sponsors' investment.
Only official sponsors are allowed to use logos and text defined by Locog's 2012 UK statutory marketing rights .
Plymouth's National Marine Aquarium decided it would not try to have an Olympic association after it was sent two lists of words it must not use, including "medal", "sponsors", "summer" and "2012".
'Olympian feast'
"I think it's a tremendously good opportunity wasted," managing director Dr David Gibson said.
"They would have engendered an awful lot more support from the business community if they had allowed association."
A Locog spokesman said: "Without sponsors, the Olympic and Paralympic Games simply wouldn't happen as they provide funding, products, services and expertise to help us stage the games.
"The Olympics Act of 2006 enables us to protect this investment for London 2012 and for future Games.
"We do try to take a pragmatic and measured approach to how we manage potential infringements focusing on education, not litigation."
However an estate agents in Braunton said it was threatened with legal action because it had an Olympic-themed shop window display, while a cafe in Plymouth was told it could not change its "Mega breakfast" to an "Olympian feast".
Mr Jones said Locog's restrictions were disappointing and "British common sense" would allow local businesses in Devon and Cornwall to benefit from the Games without hurting or denting the profits of the big corporate sponsors.
He said: "We understand why the law was made to protect the Olympic name and the Olympic rings and to ensure that funding was available, but we had hoped as we got closer to the event that flexibility would be applied.
"But the reality is that we have some of the harshest restrictions - even harsher than those imposed in China - and that has raised a few eyebrows.
"It's back to this sort of culture of big businesses, big bonuses and small businesses who are the lifeblood of our economy feel that they've been frozen out of this whole process."