Brixham Trawler to be restored with Lottery grant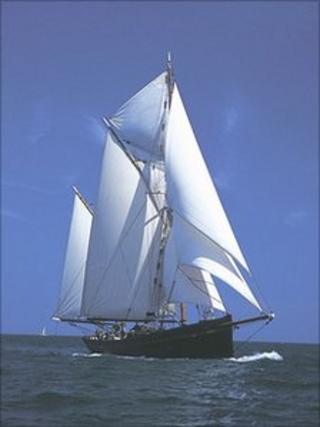 A Devon sailing trawler will be restored with a grant of £170,400 from the Heritage Lottery Fund.
The trawler, called The Leader, is based in Brixham and is used to train young people how to sail.
The charity that owns the craft said it was the oldest and largest of the nine Brixham Trawlers that remain.
The money will be used to restore the main deck and to create a free exhibition in Brixham Harbour about the trawler.
Struan Coupar, Chairman of Trinity Sailing Foundation, said, "This is fantastic news for Brixham and for all those that share our ambition to keep the remaining fleet of Brixham Trawlers as living, working, examples of our maritime heritage."
The trawler is 105ft (32m) long, and weighs 110 tonnes.
It was built in 1892.