NSPCC defends Exeter Childline centre closure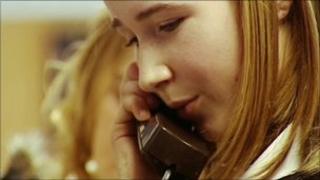 The NSPCC has defended its decision to go ahead with the closure of its Exeter counselling centre.
The Exeter centre, which has 98 volunteers and 10 staff, is to end counselling on 31 July, along with another centre in Cardiff.
Campaigners say an alternative plan they came up with was ignored.
But Childline director Peter Liver said it would meet a growing demand for help from children, especially those making contact online.
'Growing demand'
As part of its development programme, Childline has reviewed operations at its 14 UK centres.
Campaigners said keeping the Exeter base would be a cheaper alternative and that £1.6m raised locally should have been used to preserve the Exeter centre.
But Mr Liver said: "We face growing demand for help and need to adapt to the changing needs of children so we can help more of them.
"To achieve this, we have undertaken a comprehensive consultation and have carefully considered the views of staff, volunteers and supporters.
"As a result, we will be closing our centre in Exeter but increasing the number of Childline volunteers in our remaining centres over the next five years.
"Their roles will be expanded so by 2016 we will be delivering significantly more counselling hours in the most cost-effective way."
He added: "We are fully committed to working with staff and volunteers to identify suitable redeployment and volunteering opportunities wherever possible for those affected."