Derby homeless charity hopes shelter will be saved through donations
26 May 2013

From the section

Derby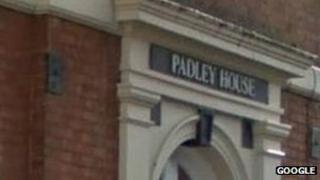 A Derby homeless charity hopes its hostel will be saved from closure after receiving "generous" public donations.
The hostel, run by charity Padley, faced closure earlier this year after the city council withdrew a £100,000 annual grant.
In response, it launched a campaign named the Padley 4000.
After just three months, the success of the campaign - and other fundraising efforts - means the shelter is now likely to stay open.
'Absolutely stunning'
Pat Zadora, chairman at Padley, said: "The idea behind Padley 4000 involved getting 4,000 people in Derby to donate £2 a month on a regular basis by standing order so we could replace most of the money we would be losing.
"People have all dug into their pockets. Some of them have done fundraisers for us, some have signed up to the £2 a month - some have given more than that. They have been absolutely stunning."
Ms Zadora added that after just three months, the charity was more than halfway to reaching their target.
More than 100 people a year stay at the hostel, before moving on to other tenancies.
At the time of the cuts, Derby City Council, which has to make savings of £63m by 2015, said it would still support people at risk.
Council leader Paul Bayliss, said: "It's a very tough budget in terms of the cuts we've had to absorb by government, and we've had to take some pretty draconian measures and some tough decisions along the way.
"But, what we've tried to do is talk to people and minimise the harm to the city of Derby, while retaining as many of the services as we can."