Lord Hattersley joins Peak District access row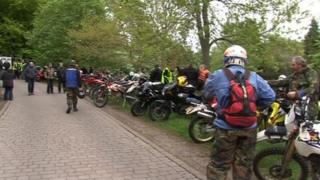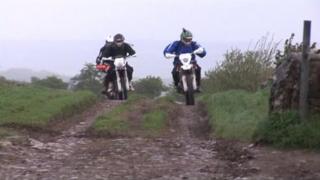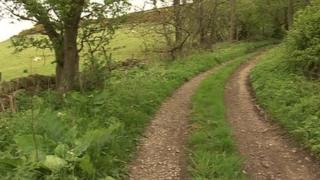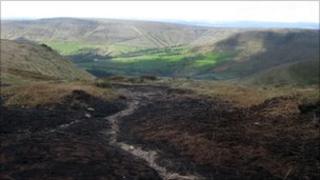 Former deputy leader of the Labour party Roy Hattersley has waded into a row over access to the Peak District.
The Peak District National Park Authority wants to block access to some roads to keep out users of off-road vehicles.
Lord Hattersley said the Peak District was meant to be a peaceful and tranquil area of countryside.
But a campaign group said it would not be ignored and dozens of riders met on Friday morning in protest at the plans.
The Peak District National Park Authority is running a consultation on proposals to ban motorised vehicles from Chapel Gate, a 3km route near Chapel-en-le-Frith.
'Totally destructive'
Lord Hattersley, who lives in the area, said off-road vehicles ruined the tranquil nature of the area and put walkers off visiting.
"It is totally destructive for what the Peak District is supposed to be," he said.
"It was created to provide a haven for people of the industrial cities of Leeds, Sheffield and Manchester."
But the proposals are strongly opposed by several pressure groups including the Trail Riders Fellowship, which in April criticised the £100,000 spent on trying to close the routes to riders.
A spokesman said: "The public should ask why, at a time when things are so tight, that the unelected National Park Authority should be wasting so much public money on taking away people's rights and enjoyment.
"If successful, their actions will drive us out of the park, and deny local businesses the revenue that we spend while we are here.
"They should also bear in mind that many of the 4x4 drivers who they wish to banish do valuable voluntary work in the rural communities of the Peak District in poor weather conditions, when they deliver everything from brides to weddings to prescriptions to pensioners."
Jim Dixon, chief executive of the park, said the off-road vehicles were causing damage to the landscape and that only a small section was being considered for closure.