Derbyshire Nurses honour Florence Nightingale
18 May 2013

From the section

Derby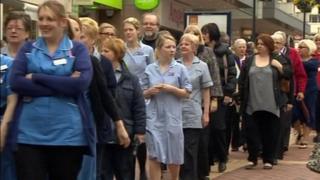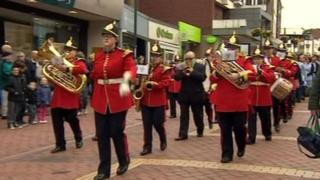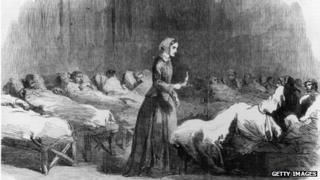 Derbyshire nurses, midwives and care givers marked the anniversary of Florence Nightingale's birth by marching to Derby Cathedral.
The so-called Lady With The Lamp helped develop Derbyshire General Infirmary during the 19th Century.
Hundreds of people joined the parade and were told a plaque may be unveiled at the city's cathedral.
Nightingale is best known for her work with wounded soldiers during the Crimean War.
She also established a nursing school at St Thomas' Hospital in London.
Cathy Winfield, chief nurse at the Royal Derby Hospital, said: "She was a leader in relation to patient safety and quality and making sure that hospitals were clean for patients.
"But for us as nurses across Derbyshire this is part of re-establishing and re-affirming to the public across Derbyshire that we are committed to providing good quality care to all of our patients."
After the parade honouring the founder of modern nursing, the annual service of remembrance was held in the cathedral.
The commemoration came as part of the opening of a multi-million pound nurse training centre in Derby.
Dr Paula Crick, acting head of the University of Derby's School of Health, said "Our staff and our students are delighted to be taking part in Derby's celebration of nursing and the life and work of Florence Nightingale.
An exhibition and seminar on her life is being held at Cromford Mill in Derbyshire on Saturday and Sunday.