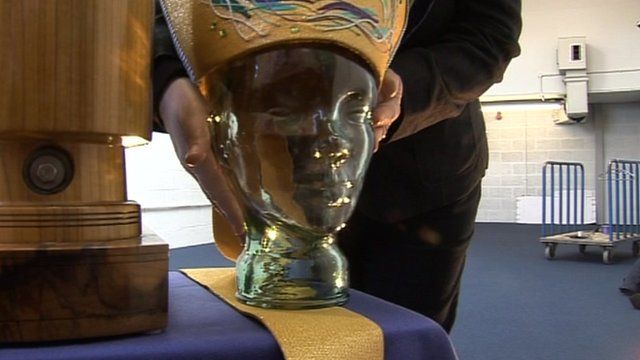 Archbishop Justin Welby uses his old robes
21 March 2013 Last updated at 22:27 GMT
The Most Reverend Justin Welby has been enthroned as Archbishop of Canterbury, but rather than use a new set of robes, a firm in Derby has spruced up his old ones.
Church Textiles originally made the robes 21 years ago.
They were passed to Archbishop Welby when he became Bishop of Durham.
Juliet Hemingray from the company says it is unusual for an archbishop not to have a new set.