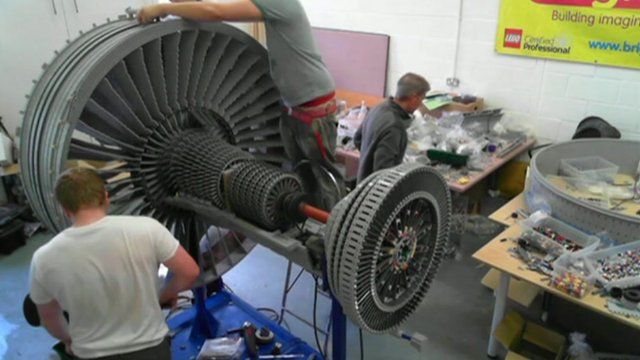 Lego Rolls-Royce engine to inspire next generation of engineers
18 July 2012 Last updated at 04:27 BST
A half-size replica of a Rolls-Royce jet engine has been created from Lego to inspire young people to pursue careers in engineering.
Staff at Rolls-Royce in Derby have been inspecting the replica this week.
The inspiration for the model came from a five-year-old boy who built a smaller replica with his father.