Social workers offered bonuses to work in west Cumbria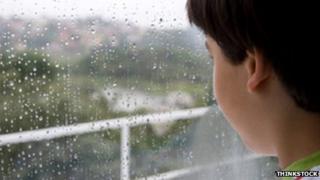 Social workers are being offered bonuses of up to £5,000 to work in west Cumbria to try to address the shortage of staff there.
Cumbria County Council is focusing on attracting people for 10 roles working with vulnerable children.
It said it had recruited 14 new social workers recently but none of them would be based in west Cumbria and believed the remote location was a key issue.
Staff would need to remain for more than three years to keep the bonuses.
Council assistant director of children's services Lynn Burns said: "I don't think there's anything wrong with west Cumbria, it's a wonderful place to live.
"The difficulty is that it's remote geographically from other parts of the North West and that's sometimes what puts people off moving there."
Sense of pride
She said that despite the council facing budget pressures - it needs to save £24m over the next year - one of its priorities was to protect vulnerable children and so it could justify paying the bonuses.
Last year, Cumbria was one of 20 councils where the standard of child protection services was judged "inadequate" by Ofsted.
Other organisations, including North Cumbria Hospitals Trust, have spoken in the past about the challenges of recruitment because of the "remote location".
Cumbria Tourism chairman Eric Robson said they had been working to generate a sense of pride in the area.
He said: "Places are brands, all brands have to reinvigorated. Unfortunately the west Cumbria brand for far too many years was a brand that had as its image industrial dereliction and decline.
"But that's no longer the case. West Cumbria tourism has spent years explaining to people we have Britain's favourite view - wild Ennerdale, marvellous coastline and the lonely beauty of the Solway Area of Outstanding Natural Beauty."