Morecambe Bay NHS hospitals: Jobs cut threat lifted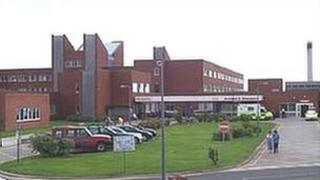 Staff at a Cumbrian hospital trust who faced losing their jobs as part of £30m spending cuts, have been told they no longer face redundancy.
University Hospitals of Morecambe Bay NHS Foundation Trust warned in April, up to 260 posts could be cut as it faced a "serious financial challenge".
Now, after a 45-day consultation, the trust said it does not "envisage the need for any redundancies".
The trust runs hospitals in Barrow, Kendal and Lancaster.
The consultation looked at measures to redeploy staff and reduce the use of agency staff.
It set out eight schemes to cut costs, including cutting the length of patients' stays and a review of the nursing, medical and administration workforces.
Chief executive Jackie Daniel, said the trust is now proceeding with the implementation of the "major schemes" outlined in the consultation.
She said: "We are pleased that we do not envisage the need for any redundancies as a result of these proposals.
"As we stated when we launched the consultation, our aim has always been to minimise any job losses through redeployment into existing vacancies.
"We intend to continue our discussions on the detail of this with unions under our existing management of change and redeployment policies."
The trust said it would continue its commitment to "safety and quality".