Sarah McClay tiger death: Funeral takes place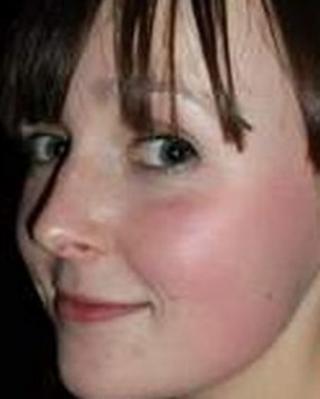 About 200 people have paid their respects at the funeral of a zoo keeper mauled by a tiger.
Sarah McClay, 24, was attacked at South Lakes Wild Animal Park, near Dalton-in-Furness, Cumbria, two weeks ago.
Family, friends and colleagues attended the ceremony at Barrow Crematorium, which featured an eco-friendly wicker coffin.
Many mourners wore t-shirts supporting her favourite charity, the Red Squirrel Conservation Trust.
The animal park was closed for the day to allow staff to pay their respects.
'Dedicated friend'
Miss McClay's partner David Shaw told mourners: "Each and every one of you know she had a way of approaching people, a charisma you could not help to acknowledge and I was lucky enough to be close to Sarah for seven years.
"I haven't got many words for you, I just want to thank you all and just say how much Sarah would've thought you were causing a fuss."
University friend Rob Hawkins remembered her as "surrounded by pets, especially Penelope the praying mantis".
He described her as a "dedicated friend," and added, "we were honoured to be part of her life".