Vet Jane Archbold 'smothered to death by son Robert'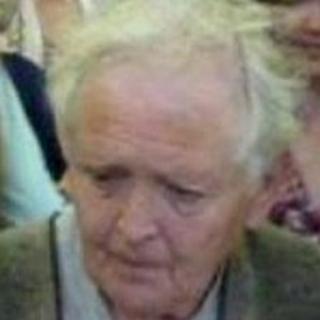 A man smothered his mother to death and then claimed she told him to kill her, a court has been told.
Robert Archbold, 49, had an argument with retired vet Jane Archbold, 77, at her home in Ambleside, Cumbria, and put his hand over her mouth to "shut her up", jurors heard.
Preston Crown Court heard he told police: "I have a done a terrible thing, I have killed my mother."
Mr Archbold admits unlawful killing but denies murder.
Mark Kellet, prosecuting, said Mr Archbold was an alcoholic and lived next to his mother at Old Farm Cottage, Outgate, in a caravan.
'Wanted to die'
The court heard he was due to attend a therapy session on 22 August but returned home a day earlier covered in cuts after apparently falling off his bike.
His girlfriend, Emma Wright, said Mr Archbold went to use the toilet at his mother's home and returned 40 minutes later and said his mother was asleep.
Miss Wright then went to the house and found Mrs Archbold's naked body partially covered by a blanket.
Mr Archbold was arrested in nearby woodland about three hours after the killing.
Mr Kellet said, when interviewed, the defendant said: "My mother made me do it. She kept on saying 'kill, kill', so I did.
"My mother wanted to die. She used to be a vet. She kept on saying 'kill, kill'."
A post-mortem examination showed Mrs Archbold died from a combination of smothering and strangulation.
The trial, which is expected to last up to two weeks, continues.