Cumbria case study examines schools cash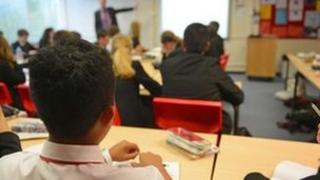 Cumbria schools are to be used as a case study in a government review on how schools are allocated money.
Changes to the national funding formula sparked criticism from the county's head teachers, unions and parents.
The county's assistant director of children's services, Caroline Sutton, said the move had left the future of 31 schools in the county uncertain.
But she said the review could see sparsely attended schools given extra help.
"What the government is wanting to do is to look at the formula for 2014-15 to prevent what they're referring to as unacceptable consequences," she said.
The government had shown "a very strong willingness" to work with local authorities such as Cumbria, Ms Sutton said.