Sellafield accused of disposing of waste at landfill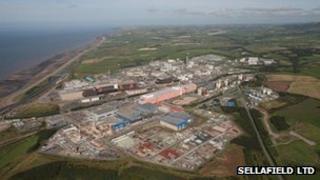 Sellafield nuclear plant is to be prosecuted over allegations that it sent low-level radioactive waste to a landfill site.
Sellafield Limited is accused of sending and disposing of four bags from the plant to Lillyhall landfill site in Workington in April 2010.
It is facing eight charges brought by the Environment Agency and one brought by the Office for Nuclear Regulation.
The case is due before Workington Magistrates' Court in December.