Coventry MPs call for debate after death of Daniel Pelka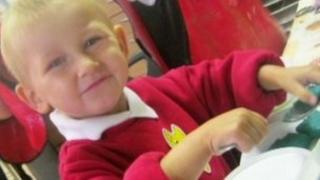 Two Coventry MPs are calling for a national debate on child protection in the wake of the Daniel Pelka tragedy.
Coventry South MP Jim Cunningham, supported by Coventry North West MP Geoffrey Robinson, has tabled a Commons Early Day Motion (EDM).
A serious case review found child protection agencies in Coventry had missed opportunities to prevent the murder of four-year-old Daniel.
He was starved, tortured and beaten to death by his mother and her partner.
The EDM also mentions high-profile cases of other child deaths from child abuse and neglect, including Victoria Climbie, Peter Connelly (Baby P), Keanu Williams and Hamzah Khan.
Mr Cunningham said: "We need a national debate into ways to improve the practices in our agencies that work to protect children and we urgently need to look into ways of improving information-sharing between agencies.
"We can debate individual cases in Parliament but we need to discuss, as a whole society, how to properly protect our children."