New tourism body, Shakespeare's England, launches in Warwickshire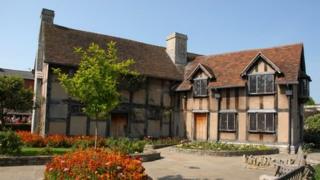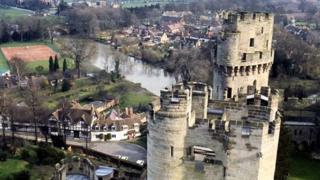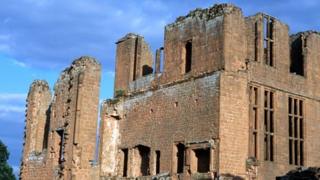 A new tourism organisation has been launched to promote Stratford-upon-Avon and south Warwickshire.
Shakespeare's England will also represent Warwick, Kenilworth, Royal Leamington Spa and surrounding areas through private and public funding.
It is a not-for-profit organisation, a spokesman said.
Stratford and Warwick District Councils have funded £75,000 a year for the next three years. Other organisations can sign up to the partnership.
Councillor Maurice Howse, enterprise, housing and revenues portfolio holder for Stratford-on-Avon District Council, said the authority was "really proud" to be part of the project.
He said: "The district council believes that it is through this public private partnership approach that the best results can be achieved for us all. There is no doubt that it will support our local businesses and develop the local economy by producing growth and jobs."
Various tourist destinations including the Royal Shakespeare Company, Warwick Castle and Shakespeare Birthplace Trust will pay varying annual membership rates, the spokesman for Shakespeare's England said.
'Spend more effectively'
Rob Iles' bed and breakfast in Stratford-upon-Avon is one of 50 organisations and businesses to sign up.
He said: "I think it's a good way of people joining together and helping Stratford and the surrounding areas.
"My little bit of money that I can put forward on its own is not really worth a lot, but if there's lots of us getting together, obviously with help from the council etc, it can be worth more and it can be spent more effectively."
The Stratford-upon-Avon Visitor Information Centre, which opened last year, will continue for the next four years.
A former tourism organisation, South Warwickshire Tourism Ltd folded in April 2010 when Stratford District Council funding dried up.
It traded under the name Shakespeare Country, the brand and assets of which were later bought by a consortium, and it continues to promote the area.
David Collins, chairman of Shakespeare's England, said the new organisation had come together after talking to businesses, and national agencies, including Visit Britain and Visit England, and from hearing what they want and what they want to do to promote the region.
He said: "We will look at who those potential visitors might be and build itineraries for them based on all the attractions across the region.
"We've got core funding from both of those district councils (Stratford and Warwick) for the next three years and they view it in the longer term than that."
Robin Tjolle, destination manager for Shakespeare's England, said: "We are a much leaner organisation focussed on promoting the area with the help of our partners."