Car park stabbing: Mahad Aden sought over "brutal" Coventry attack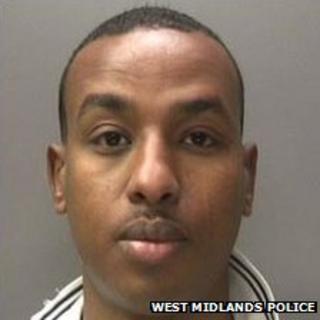 A 31-year-old man is wanted by police on suspicion of "brutally" stabbing his ex-partner in a car park.
Police issued an image of Mahad Aden who is thought to be still in the Coventry area.
The 20-year-old female victim was taken to University Hospital in Walsgrave on 16 September following the attack.
Det Insp Stuart Bell said: "This was a brutal attack. Despite attempts to track down Aden, he has not been found."
The victim has now been released from hospital.