Bedworth Society revamps cemetery trail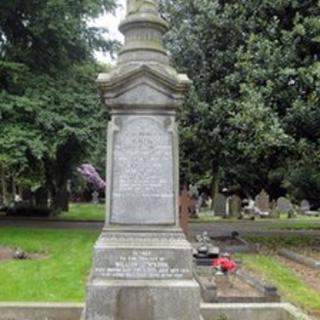 A new cemetery heritage trail has been launched in a Warwickshire town.
The Bedworth Society has updated the trail which was last produced 15 years ago, the group said.
Nuneaton and Bedworth mayor Bob Copland took part in the first tour from the town's war memorial at 11:00 BST.
The trail visits the grave of Billy Johnson, the so-called "miners' MP" elected for the Bedworth constituency in 1906. He helped the town's poorly-paid colliers.
Visitors will also go to the temporary memorial for Frank Parsons, who was responsible for Armistice Day memorials in the town and who died last year, the group said.
Spokesman John Burton said: "People can pick up free copies at Bedworth Heritage Centre in All Saints Square and they can use the trail to learn more about some of Bedworth's earlier important people."