Diamond Jubilee: Historic aircraft fly over Rugby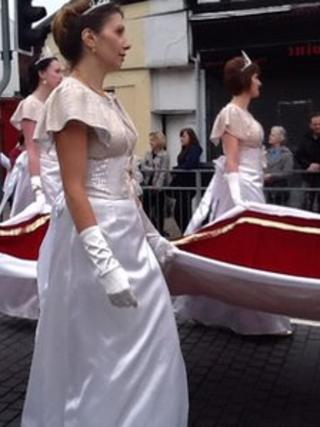 Historic aircraft flew over a Warwickshire town as part of its Diamond Jubilee celebrations.
The Douglas DC-3 and a de Havilland DH.89 Dragon Rapide flew over Rugby town centre and Caldecott Park on Saturday afternoon.
Organisers of the celebrations said they hoped to be holding the county's biggest jubilee party, with 1,000 people taking part in a parade.
Other entertainment included a funfair and picnic in Caldecott Park.
Rugby Theatre re-enacted the Coronation ceremony while other events in the county include a Royal Cars exhibition at the Heritage Motor Centre in Gaydon.
In Coventry, churches organised a community party which was held in Walsgrave.