Driver charged after Coventry pensioner road death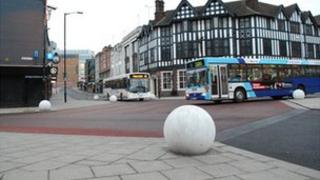 A 44-year-old man has been charged with causing death by driving without due care and attention following an accident in Coventry.
David Thompson, 71, suffered multiple injuries in the incident on 10 January and died on 12 February.
A spokesman for the Crown prosecution Service sad the "decision was taken in accordance with the code for crown prosecutors".
The 44-year-old will appear before Coventry Magistrates' Court on 25 June.
Mr Thompson suffered a shattered pelvis, two broken legs, a broken arm and lacerations to his lower leg in the accident which happened in Hales Street.
He later had to have a leg amputated.