Further 230 homes to be built in Wood End regeneration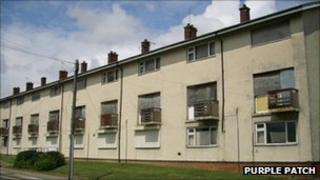 The second phase of a major project to re-build a large part of north-east Coventry is under way.
A further 230 homes are to be built in Wood End as part of the £360m Spirit Quarters scheme to regenerate the area, which began in 2011.
There will be 144 homes for sale, 60 to rent and 26 for low cost home-ownership on Lapworth Road and River Walk.
The scheme also includes Henley Green, Manor Farm and Deedmore.
More than 3,000 houses are going to be built as part of the Spirit Quarters scheme over 20 years.
Janet Barratt, a Wood End resident who has been closely involved in the redevelopment, said: "It's fantastic to see some action on the ground as it's something the people in this area have been looking forward to for a long time."