Launceston Community Hospital beds fully reopen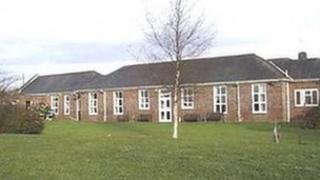 Ten beds which have been closed for almost a year at a community hospital in north Cornwall have reopened.
Staff shortages closed half of the 20 in-patient beds at Cornwall's Launceston Hospital in November 2012.
But following successful recruitment it was announced in October that the 10 closed beds would fully reopen.
Launceston Hospital, which also has a minor injuries unit, is one of 14 community hospitals run by Peninsula Community Health (PCH).
The whole hospital was also shut in February for two months after Legionella bacteria was found in its water system.
After the Legionella discovery PCH, a private not-for-profit organisation, said the boiler was replaced and the water system disinfected and updated.
The hospital, which sees 8,000 patients a year in its minor injuries department, reopened in April, but due to continuing staffing problems it could only reopen 10 of its in-patient beds.
In October PCH said a recruitment campaign had attracted nursing, domestic and administrative staff. It has now filled three positions.
The new nursing staff started two weeks ago and following their induction and training, all 20 beds in the hospital have reopened.