'Ray Mears' beach food bid by Paul Yendell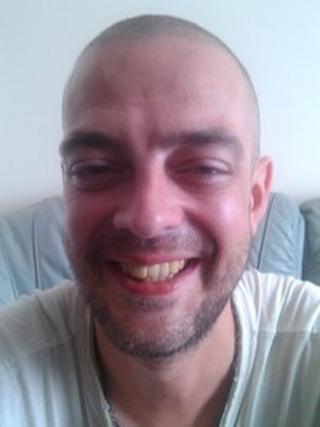 For the next four weeks a man from Cornwall will be catching his own food and living in a tent on beaches in the south-west of England in a bid to raise money for charity.
Paul Yendell, from Launceston, says he has quit his job and sold all his "worldly belongings".
To survive, he plans to eat seaweed, limpets, mussels, catch fish and use a pump to filter water from rivers.
Mr Yendell says he is raising money for Greenpeace.
'Never caught a fish'
He plans to walk between beaches in north Cornwall and Devon and hopes to visit Tintagel, Sandymouth Beach and Bideford.
"I'm starting in Bude because I'm fairly sure I can catch mackerel from the breakwater.
"I'm carrying quite a lot of equipment including, burners, fishing tools, nets, pots and pans and I've spent the last month researching how to live off the food I should find."
He said he hoped to live "Ray Mears-style" for all four weeks.
On Mr Yendell's fundraising page he said: "I will not be claiming any benefits and will be living from the grace of Mother Earth just as all life on this planet was intended to be.
"I'm not a trained survivalist and I've never caught a fish before."
He plans to finish his attempt on 24 August.