Uncertainty over Poltair Hospital in-patient beds' future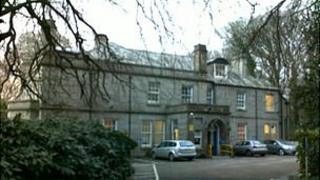 In-patient beds at a community hospital in west Cornwall will not reopen until 2014, if at all, a health boss says.
All 10 beds were temporarily shut at Poltair Hospital last October because of a staff shortage.
The new chief executive of operator Peninsula Community Health (PCH), Steve Jenkin, said recruitment was still proving to be a problem.
He added a three-month consultation from September would decide the future of the in-patient beds.
Mr Jenkin said: "We are struggling, as a lot of organisations are. It certainly is a major problem at the moment."
He added that clinical commissioning group NHS Kernow was to lead the three-month consultation but the fate of the beds would not be decided until 2014.
Although closed to inpatients, the remainder of the community hospital is operating as normal, with out-patients' daytime clinics unaffected.
PCH, a not-for-profit organisation, was awarded a four-and-a-half year contract to run 14 community hospitals in October 2011.