Davidstow milk plant in line for £40m expansion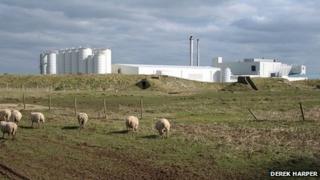 Dairy Crest is planning to invest £40m in an expansion of its milk processing plant at Davidstow in Cornwall.
The firm, which makes Cathedral City cheddar cheese at the site, plans to start selling whey for baby formula milk.
It said that baby food was a "rapidly growing market with significant potential".
The firm, which employs 119 people at the Davidstow plant, said it would give more details in September.
A spokeswoman said: "It will be really good for the area. We are one of the biggest employers in Cornwall and we are really happy with the local workforce."
Dairy Crest has been making cheddar at Davidstow for about 60 years and uses milk from more than 400 local farmers.