Cornwall Councillors approve new chief executive search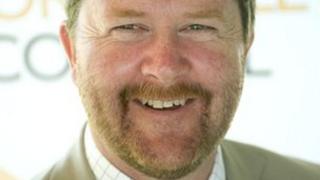 The appointment of a new chief executive for Cornwall Council has been approved.
The current interim position, held by Paul Masters since February, was originally set to be for six months.
There had been calls from some councillors for the process to be deferred to consider whether the authority needs a chief executive.
The salary would range from £158,000 to £178,000 - lower than the former chief executive's pay of £200,000.
The cabinet had been asked in June to consider a number of options, including appointing a head of paid service to replace Mr Masters after his term ends in September.
But officers warned that could leave other senior officers with too many chief executive responsibilities to share out.
As the interim chief executive, Mr Masters is on a salary of more than £158,000.
He took over from Kevin Lavery, who earned more than £200,000 before he moved to New Zealand.
According to the council's website, the chief executive is responsible for a budget of approximately £1bn and more than 5,800 full-time equivalent employees.
Council leader John Pollard said the authority needed to "reduce uncertainty and re-engage with the people of Cornwall".