Camborne woman in wheelchair shot by airgun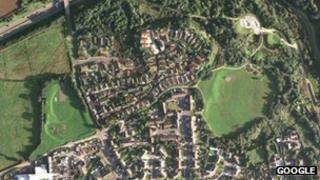 A woman in a wheelchair has been shot in the face by an airgun at a park in Cornwall.
The 54-year-old victim had taken her dog to Tuckingmill Valley Creek in Camborne when a pellet hit her, puncturing her cheek.
Devon and Cornwall Police said she was treated in hospital for the wound.
Det Con Rebekah Shorten said: "Police are treating this as a serious assault which could have been much worse had it struck the victim in the eye."
Officers are appealing for witnesses to the attack on Monday between 20:00 and 21:00 BST.