Cornwall Hospitals resignations raise foundation fear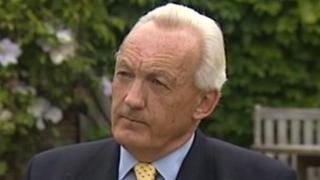 A series of resignations from the Royal Cornwall Hospitals Trust (RCHT) could jeopardise plans for foundation status, it has been claimed.
Paul Upton, the trust's medical director, said the watchdog Monitor, which decides on applications, would want to see a "stable board".
The RCHT is hoping to get foundation status, which offers it more financial and managerial freedom, by next April.
Four members of the board have resigned in the last two weeks.
The first to go, on 19 June, was chairman Martin Watts, who said he was forced to step down after complaints made against him by two members of staff were upheld, under the trust's dignity at work policy.
He has vowed to clear his name through the courts.
'Stable board'
Interim chairman Mike Higgins resigned just two days after he was appointed and the next day two non-executive board members also quit.
Medical director Paul Upton said: "If I was sat up in London in Monitor I think I would want to understand, just as the people of Cornwall want to understand, what's been happening.
"So they'll want to check that out, and one of the things they do want to see is a stable board.
"So as soon as we can get our board back to being fully occupied and stable the better."
A Monitor spokesman said: "One of the things we look for in assessing a trust is the stability of how it is governed.
"If there are members of the board resigning it is part of our role to work out what those issues are."
Angela Ballatti has been appointed interim chairman.
The trust said it would be advertising for two new non-executive board members.