Cornwall politicians seek Camelford water poisoning apology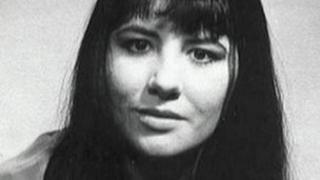 Politicians are to lobby the government for a formal apology to the victims of the Camelford water poisoning in 1988.
It comes after a recent report found pollution from the incident was "unlikely" to have caused long term health problems.
Twenty tonnes of aluminium sulphate was mistakenly poured into the wrong tank of the Lowermoor treatment works.
Local MPs say more research is needed and will meet with Public Health Minister Anna Soubry on Tuesday.
Carole Cross, who died in 2004 at the age of 59, was living in the area when the incident happened.
A post-mortem examination found abnormally high levels of aluminium in her brain.
Last year West Somerset Coroner Michael Rose said there was a very real possibility the water poisoning contributed to her death, but "only a slight possibility" it caused her death.
People living in the area reported a range of health issues, including stomach cramps, rashes, and diarrhoea at the time.
'Serious mistake'
In a report published last month by the Lowermoor subgroup of the Committee on Toxicity of Chemicals in Food, Consumer Products and the Environment (COT), it said exposure to the chemicals was unlikely to cause "delayed or persistent harm".
The report found "no conclusive link" between the water poisoning and the chronic symptoms and diseases reported.
Former Liberal Democrat MP Lord Paul Tyler, who was the MP for North Cornwall from 1992 to 2005, said the report was a "bitter disappointment".
He will meet with Ms Soubry to discuss the report along with North Cornwall MP, Liberal Democrat Dan Rogerson and Truro and Falmouth MP, Conservative Sarah Newton.
"If your family have had successive problems with ill health ever since, I think you would want the government to take responsibility," Lord Tyler said.
"People were victims of a serious mistake. I would hope for a formal apology. But after 25 years of battling I am not confident."
Mrs Cross's husband, Dr Doug Cross, has also criticised the report.
Elizabeth Sigmund, an environmental campaigner, said: "I hope [the meeting] will answer some of the questions we've been asking for 25 years."