Isles of Scilly council chairman Mike Hicks' funeral held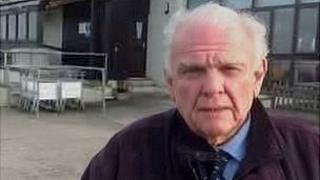 The funeral of the chairman of the Council of the Isles of Scilly has been held.
Mike Hicks, who was 78, died in his sleep overnight on Thursday 28 March following a short illness.
His funeral service was held at the Old Parish Church, on St Mary's.
Tributes were paid by St Ives Liberal Democrat MP Andrew George who described him as an "incredibly larger than life character" and his friend Andrew May who said he left a strong legacy.
A council spokeswoman said that after the funeral service there was a procession to the Old Town Church where he was interred.