Fowey supermarket would 'devastate' town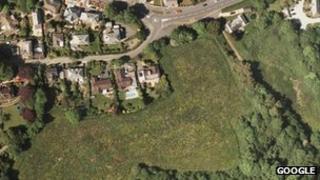 Plans for a supermarket in a Cornish seaside town have prompted objections from residents who fear local shops will suffer.
Developer Albourne Property has put forward plans for a 16,000sq ft store south of Lankelly Lane and Polvillion Road in Fowey.
But some local business owners say it will destroy Fowey's economy.
West Sussex-based Albourne was unavailable to comment on the proposals.
Albourne's proposals to Cornwall Council have received more than 60 objections and more than 150 people turned up at a meeting against the plans on Wednesday night.
Jobs fear
Karen Turpin, of Fowey Fish and Fowey Wines, said: "It will have a devastating effect on the small and independent shops that we have in the town.
"All the food shops will disappear with numerous jobs being lost."
Steve Beresford, chairman of the Port of Fowey Chamber of Commerce, said: "The chamber is absolutely against any retail development which threatens businesses in the town."
The nearest supermarket to Fowey is about 10 miles away in St Austell.
Kim Conchie, head of Cornwall Chamber of Commerce, said: "Residents often quite like the idea of somewhere they can park free of charge and do all their shopping in one go.
"Towns do not help themselves by charging for town centre parking."
Cornwall Council has given people up to 25 February to make comments.