Alternative budget plans hope to avoid Cornwall council tax rise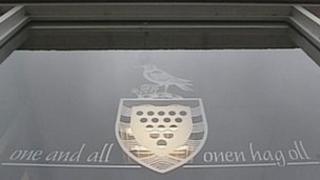 Cornwall Council's Conservatives and Liberal Democrat groups have revealed alternative budget plans which they say can allow council tax to be frozen.
The Conservative-Independent authority's cabinet has recommended a 1.97% rise from April.
In new plans, the Conservatives want more back office efficiencies, and the Lib Dems want to cut the use of consultants and agency staff.
The full council is due to vote on the budget on 26 February.
The Conservatives said they were proposing cuts in the chief executive's department, and said back office efficiencies could be made in the economic development section.
The Lib Dems said they would cut the use of consultants and agency staff, and make savings in the communications budget.
Council tax has been frozen in Cornwall for two years. A 1.97% rise would be equivalent to 42p a week on a Band C property. The full council tax rate for a Band C property in Cornwall is between £1,250 and £1,360 a year.
Authority leader Jim Currie previously said there was "no other real option" if the council wanted to continue to provide a full range of services.