Planners approve Mabe housing development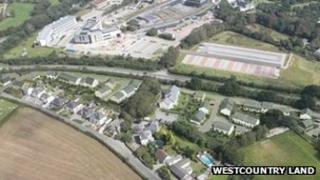 Planners have approved an application to build 90 homes near Penryn.
A third of the homes at Mabe will be socially affordable, developers, Truro-based Westcountry Land said.
Up to £500k will go towards development of the village including a pedestrian crossing.
Construction will begin within the next six months, with the whole development expected to be completed within three years.
Westcountry Land said it would use local stone and slate to "ensure that the houses will sit naturally within their landscape."
Company director John Schuttkacker said: "These homes are much needed in Cornwall."