New operations chief for South Crofty mine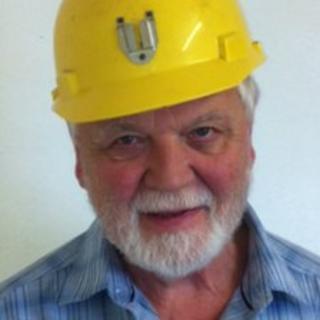 A project to restart mining in Cornwall has a new man in charge on the ground.
Chris Davie has been appointed by the north American interests who are buying their way into the business at South Crofty, near Camborne.
Mr Davie, a graduate of Camborne School of Mines, has been chosen by Celeste Copper Corporation as chief operating officer at the local mine company, Western United Mines.
He takes over the role from John Webster, who has now left Crofty.
Alan Shoesmith, Celeste's chief executive officer, said: "The project is showing significant potential and has a very exciting future.
"The wealth of experience that Chris brings is exactly the technical leadership the project requires to capitalise on its full potential."
Mr Shoesmith said John Webster had led the mine successfully through its exploration phase but the time was right to change focus now as the mine moves closer to its eventual production phase.
Chris Davie has long experience of South Crofty - he helped design the mill operation at nearby Wheal Jane which, in the 1980s and 1990s, processed Crofty's ore.
Western United Mines wants to extract tin and other metals at South Crofty.
It was the last working tin mine in Europe when it closed in 1998 after the price of tin hit an all-time low, a decrease which started in 1985.
Western United said rising prices in recent years could mean it becoming commercially viable again.