Royal Cornwall Show president is former lady in waiting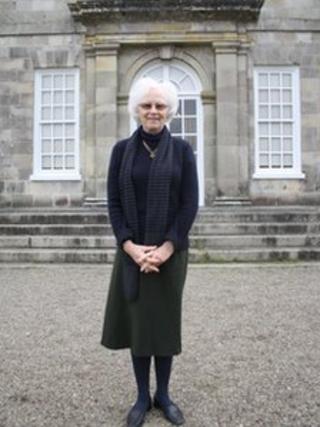 The president of the 2012 Royal Cornwall Show is a former lady in waiting to the Princess Royal.
Lady Carew Pole, who has climbed Mount Kilimanjaro twice, said presiding over the show at Wadebridge in June would be "more of a pleasure than a challenge".
Her duties will presenting trophies, visiting trade stands and meeting dignitaries who attend the show.
Lady Carew Pole and her husband, Sir Richard Carew Pole, live at Antony House in Torpoint.
The house has been the Carew Pole's family home for 600 years, although it was handed over to the National Trust in 1961 and is now open to the public.
Lady Carew Pole said it was a "happy arrangement" which suited them well.
"We could not afford the major capital expenditure on large practical projects such as sewage, roofs and security - the family simply could not have gone on doing it," she said
"It is a tremendous cushion and a shield and it means you know the house is safe and it has continuity."
However, being open to the public means she and her husband have to be "very tidy", she added.
Part of Tim Burton's 2010 Alice in Wonderland was filmed in the grounds of Antony House.
The Royal Cornwall Show is a traditional agricultural festival held at the showground in Wadebridge. The three-day event regularly attracts more than 100,000 visitors.
Lady Carew Pole said she was "well aware" of the planning that goes into organising and running the president's schedule.
"I shall be very well nannied - the office team is extremely efficient at telling you where you have to be, and when, and getting you there on time," she said.
Lady Carew Pole was once responsible for ensuring Princess Anne's working life ran like a "well-oiled machine".
"I was the full-time organiser of all her engagements, running her professional life and travelling with her," she said.
During a varied career, Lady Carew Pole has also worked as a teacher and served as a magistrate for 20 years.
As part of her official engagements at the Royal Cornwall Show from 7 to 9 June, she will visit the rare breeds exhibits and Cornwall food and farming.
"The show is a great focus for Cornwall and a wonderful day out for the whole family, not just the farming community," Lady Carew Pole said.
"It's a good, proper, county agricultural show."