Bursary plan for Cornish students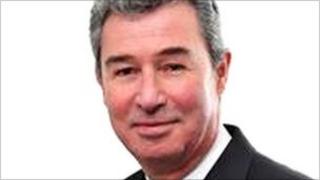 Students from Cornwall could soon be competing for council-funded bursaries to help them stay on at college or university.
Cornwall Council leader Alec Robertson wants to find £3m a year for gifted, less well-off teenagers who do not already qualify for government help.
It has been proposed that surplus convergence money and renewable energy income might be used.
Mr Robertson said the proposals were at a very early stage.
The scheme has been welcomed by Joe Vinson, president of the students' union at Cornwall College.
'Same opportunity'
Mr Vinson said: "Any extra funding that can be aimed at students from Cornwall is certainly welcome.
"The problem I have is that I really need to know the details of the proposal just to make sure the money reaches the students that actually need the money."
The proposal comes as front line council services in the county are being cut.
Mr Robertson said the idea for the bursaries would be thrashed out in the budget process.
"I think there is an onus on us to make sure that coming from Cornwall, living in Cornwall, is not a barrier to learning," he said.
"We have to make sure our Cornish youth will have the same opportunity as anybody from any other part of the country."