Terry Waite supporting homeless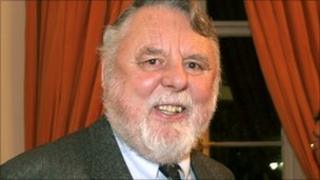 Homeless people in Cornwall could soon have new hope, thanks to a project spear-headed by the former hostage, Terry Waite.
As president of the organisation Emmaus, he is planning a new community which will offer accommodation and work to people who have nowhere else to go.
There are already 20 other similar communities up and running around the UK, but Mr Waite said the Cornish site would take time to set up.
On a visit to Cornwall, Mr Waite said the problem of homelessness in Cornwall needs to be properly addressed.
"The image of Cornwall is of a place which is possibly a good holiday refuge. But the people who live in Cornwall know there are pockets of real poverty, real depravation and real difficulty.
"If that isn't understood outside, it's very difficult for people here to actually get any support and know how to deal with those problems."
Emmaus Communities offer homeless people a home, work and the chance to rebuild their lives in a supportive environment.
Currently the nearest Emmaus base is in Exeter.
Mr Waite said: "Fortunately most of us will never experience what it is like to be homeless. It is frightening and depressing and can affect people from every walk of life.
"I became involved with Emmaus 11 years ago following nearly five years as a hostage.
"It was then I experienced what many people go through. I endured the misery, the sense of isolation, fear, boredom, the despair and that sense of helplessness and exclusion from ordinary, everyday life, which is so much part of both captivity and homelessness."
The former special envoy to the Archbishop of Canterbury was taken hostage in Beirut in 1987, while trying to negotiate the release of western hostages, and released in 1991.