Dean of Truro to relinquish post, cathedral told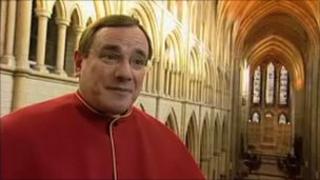 The Dean of Truro is relinquishing his post.
The Very Reverend Dr Christopher Hardwick, 53, is to move to take up a new appointment outside Cornwall later this month.
The announcement was made at Truro Cathedral on Sunday morning. The diocese said it was too early to name his successor.
Dr Hardwick was the youngest dean in the country when he took up his post in 2005 at the age of 47.
He had spent 15 years in banking before becoming a church reader in 1987.