Honour for British Red Cross charity fund-raiser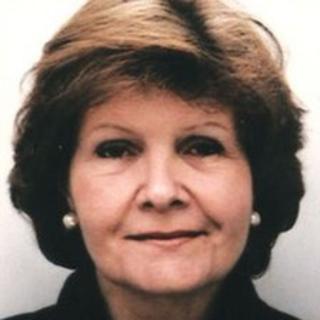 A Cambridgeshire woman who has dedicated 27 years of her life to charity work has been appointed MBE in the New Year Honours list.
Rosemary Gutteridge, 66, from Stonely, was recognised for services to the British Red Cross, having helped to raise more than £500,000.
Ian Sheldon, 63, from Peterborough, receives the British Empire Medal (BEM) for services to the Castor community.
His voluntary work has helped raise more than £100,000 for local causes.
The BEM recognises Mr Sheldon's work which includes founding the village youth club in the early 1990s and increasing the use of the village hall as a base for local scouting, pre-school and elderly people's groups.
'Complete surprise'
He described his medal as a "great honour", and added: "The community spirit in the village is very, very strong... and more young people are coming forward these days to take up the mantle from us older ones."
Mrs Gutteridge said: "I was hugely honoured but terribly shocked by [the MBE] because it came as a complete surprise.
"I see this award as a recognition for all our wonderful hard-working volunteers."
Among others honoured this year was David East, from Boxworth, the former chief executive of ARM Holdings, who was appointed CBE for services to the technology industry.
Professor Juliet Compston, from Linton, emeritus professor of bone medicine at the University of Cambridge, is appointed OBE for services to the treatment of osteoporosis.
John Hoyles is appointed MBE for services to agriculture and to the community in Wisbech, as is Graham Redgrave from Marshall Aerospace in Cambridge, for services to the RAF and the defence industry.
Chief Constable Simon Parr, from Cambridgeshire Police, receives the Queen's Police Medal.