Wisbech school Lithuanian and Polish song prompts complaints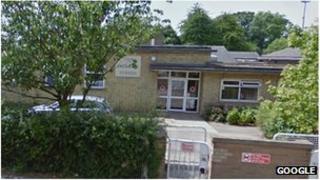 Parents of some pupils at a primary school have complained after their children were asked to learn songs in Lithuanian and Polish.
Pupils at Peckover school in Wisbech are to sing in those languages as well as English at an end-of-term concert.
However, about 14 English families said they were unhappy their children were singing in other languages.
The school said it planned the concert as a celebration of multiculturalism but pupils would not have to take part.
The 350-pupil school has about 80 Lithuanian pupils.
'Inclusive event'
About one third of its students are originally from Eastern European countries.
Vice-principal Carrie Norman recently published her own books to help some of them learn English when she was unable to find suitable teaching materials.
However, the planned "celebration... of the good work the school already does with the children and families of Wisbech" has not met with the approval of all parents.
Mrs Norman said: "A small number of families were not happy with children singing songs with foreign words."
They expressed concerns the children would not know what they were singing about.
A statement on the school website said: "The children have spent time learning the words and understanding what they mean with the help of our excellent teaching staff and language and music specialists.
"Children have been keen and enthusiastic to take part in this inclusive community event."
Mrs Norman said the school had also received a letter from the Lithuanian Embassy thanking it for its efforts to integrate the different communities.
The school statement added: "We have made alternative arrangements for pupils of parents not wishing their child to take part in the concert, to remain at Peckover Primary school for the hour during which the concert takes place."