Cambridge University accused of polluting river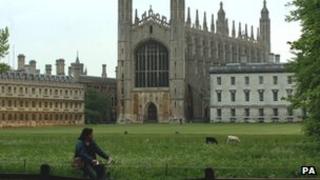 Cambridge University has been accused by the Environment Agency of polluting a stretch of river.
The agency said the university had twice allowed "polluting matter" into tributaries of the River Great Ouse at Madingley, near Cambridge.
Officials from the 800-year-old university will face the agency at the city's magistrates' court on Thursday.
A university spokesman said a statement would be released following the court appearance.
The Environment Agency said the university had released "poisonous, noxious or polluting matter" into the river near its dairy herd unit at Park Farm, "without being authorised by an environmental permit".
The offences took place last year on about 10 May and 10 June, the agency said.