Witchford helicopter crash pilot death 'accidental'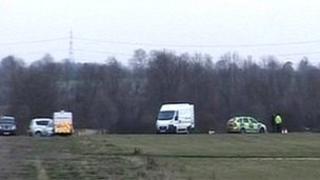 An experienced pilot died when his helicopter crashed following structural failure, an inquest has heard.
Robert Crofts-Bolster, 50, of Brasted, Kent, was killed when his two-seater came down in fields in Witchford, Cambridgeshire, in January 2012.
The Air Accidents Investigation Branch (AAIB) found there was a rotor blade fault that caused them to strike the craft and separate.
Wisbech Coroner William Morris ruled the death was accidental.
Mr Crofts-Bolster had nearly 5,000 flying hours and was both a flight instructor and examiner.
At the time of the crash he was flying the Robinson R22 in good weather on a route from Manston Airport, Kent, to Fenland Airfield, near Spalding in Lincolnshire.