Peterborough rapist John Hinton jailed indefinitely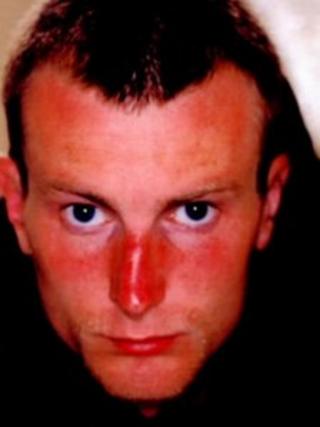 A man who raped a 15-year-old girl and assaulted three other women within the space of four hours has been jailed indefinitely.
John Hinton, 23, who was living in a bail hostel in Wesleyan Road, Peterborough, targeted his victims in the early hours of 5 June 2012.
He was a disturbed man with "dark fantasies" who called himself "the Devil", Peterborough Crown Court heard.
The judge said Hinton should serve at least six years.
He appeared via video-link from HMP Peterborough, after admitting rape, attempted rape, sexual assault, causing actual bodily harm, wounding and assault by beating, at an earlier hearing.
'Highly dangerous'
Judge Nic Madge imposed an indeterminate sentence for "public protection".
The court heard Hinton was a "highly dangerous" man who left each victim fearing for her life.
Hinton attacked his first two victims shortly after midnight on Park Road, punching them before they ran off.
He caught up with them and tried to sexually assault one by ripping her jeans off. He was disturbed by nearby residents.
Shortly afterwards, CCTV footage showed him stalking an 18-year-old girl. He followed her on to London Road and sexually assaulted her. Two men chased him off.
Describing the attacks, prosecutor Jonathan Seely said that during the final assault, which took place some time after 02:00 BST, the 15-year-old feared she would be killed if she tried to escape.
After raping her, Hinton walked her back to town and asked if she would like to see him again.
'The Devil'
John Lloyd-Jones, representing Hinton, said his client had "extremely dark and disturbing fantasies".
After his arrest he wrote dozens of pages of disturbing diary entries while being held in prison, referring to himself as "the Devil".
One entry read: "I still feel like killing and eating somebody. I'll catch the prey and tie her up."
Mr Lloyd-Jones said Hinton had been diagnosed with a personality disorder and posed a high risk to the public, but experts decided he should not be detained under the Mental Health Act.
Sentencing, Judge Madge said: "There is a serious risk of danger to the public by further offences by you.
"You will be released only when it is no longer necessary for you to be detained for the protection of the public."
Det Sgt Amerjit Singh, who led the investigation for Cambridgeshire Police, said: "Hinton is a dangerous sexual predator who went out looking for victims to attack and rape.
"He was not afraid to use violence against women and a young girl, and his actions have deeply affected all of his victims that night. I commend the bravery of the victims and witnesses who came forward."