Cambridgeshire planners approve permanent traveller sites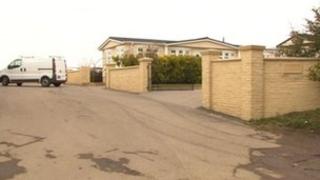 Almost 50 formerly unauthorised travellers' plots near Cambridge are to be made permanent.
Conservative-led South Cambridgeshire District Council agreed the plots on greenbelt land north of the city should be authorised.
The plans affect 18 pitches at West View Park and 30 at Sandy Park, on Chesterton Fen Road.
They would meet a shortfall in sites identified last year and promote "good community relations", the council said.
Gypsies and travellers are the largest ethnic minority group in south Cambridgeshire, making up about 1% of the population.
The proposals, approved by the council earlier, also recognised the need to ensure any impact on greenbelt land was mitigated.
Future planning permission would include conditions relating to landscaping which would "enhance the local character and distinctiveness" of the area, the council said.
The proposals are in response to a Gypsy and Traveller Accommodation Needs Assessment carried out by the council in June 2012, which concluded more permanent pitches were needed.